FBISD OKs recommendations on attendance limits for elementary school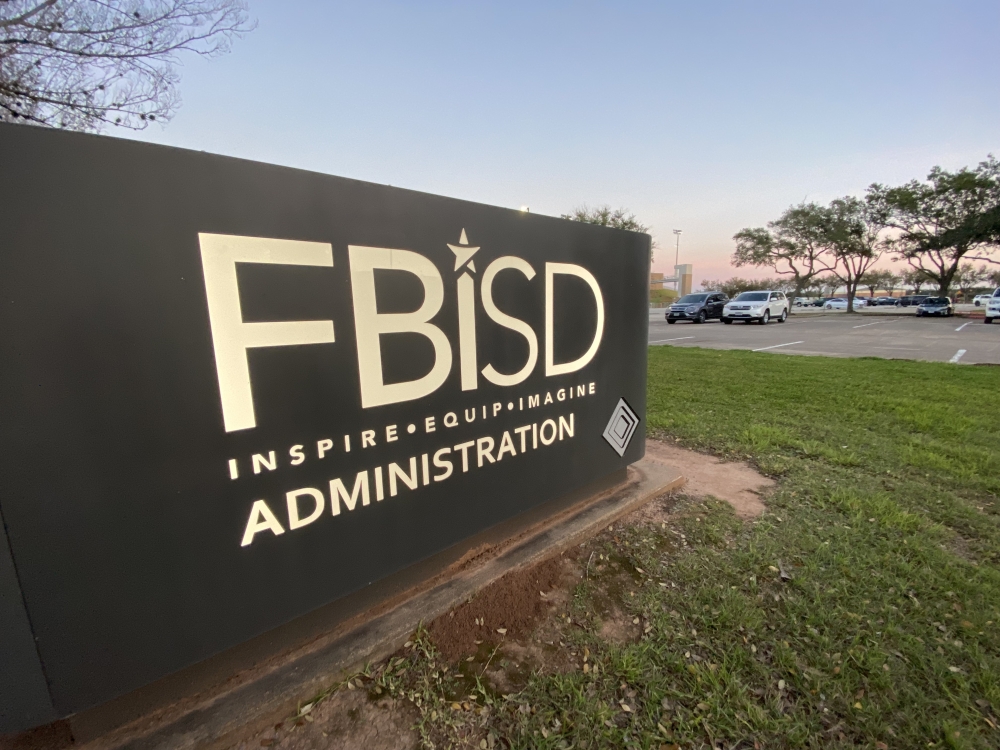 The final attendance limits for the upcoming Sonal Bhuchar Primary School have been approved. (Journal Hunter Marrow/Community Impact)
A new Fort Bend ISD Elementary School slated to open before the 2023-2024 school year has had its final attendance limits approved.
The final recommended attendance limits for Sonal Bhuchar Elementary School, located at 5503 Thompsons Ferry Road, Missouri City, were approved by the District Board of Trustees at its Agenda Review Session on 7 March. The elementary school is being built to address overcrowding issues at the Commonwealth Elementary School, FBISD officials said earlier.
In a 7-0 vote, the board approved the boundaries, which are located in the area south of University Boulevard that is currently zoned to the Commonwealth. Additionally, the boundaries extend to the area northeast of LJ Parkway that is currently zoned at Sullivan Elementary School, as well as the portion of the Millwood Subdivision south of LJ Parkway. The area south of Elkins High School that is part of Creekstone Village that is currently zoned to Austin Parkway Elementary School is now zoned to the new elementary school, as is the part of Millwood south of LJ Parkway, which additionally supplies First Colony Middle School, according to agenda.
"This is probably the first time in at least 10 years that we've had an attendance limit change where we haven't had speakers," board chairman Dave Rosenthal said at the meeting. "So I think that would tell me our processes worked."
The district's School Boundary Monitoring Committee, a group of four representatives – parents and community members from each high school feeding model – began meeting Nov. 18 to review initial recommendations on limits. Since then, the recommendations have gone through an eight-step planning process involving public hearings and feedback, according to the agenda documents.
Specifically, the elementary school is scheduled to open in January 2023 in the community of Riverstone. The school will supply First Colony and Elkins. The new primary school has a capacity of 963 students and is expected to serve 780 students in 2023-2024.