History and opportunity wrapped in a unique property of any class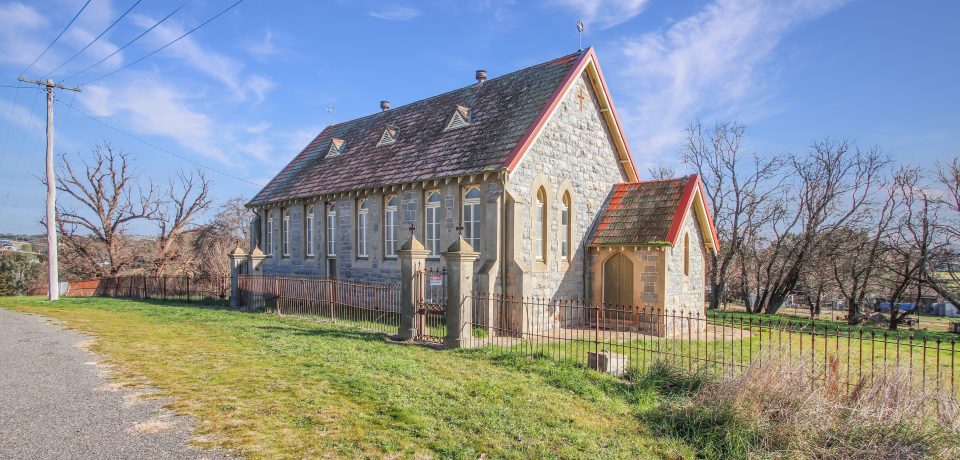 Whether you are looking for a unique home, a vacation home or an exciting business, 7 Gundaroo Street in Gunning is waiting for you to fulfill its potential.
Located in the quaint and historic village of Gunning with many friendly locals to share their stories with you, it won't take you long to discover that this was once the local Catholic primary school.
Built around 1910, the gray stone and brick construction offers many impressive original features including pressed metal ceilings, original wooden floors and a floor-to-ceiling partition wall with original doors.
Situated on two individually titled lots with scope for redevelopment, the block sits on an acre of elevated land within walking distance of the town centre.
McCann Properties estate agent Ian Blackburn said the old school was beautifully designed.
Weekly newsletter
We aggregate the most read About Regional articles from the past week and deliver them straight to your inbox every Thursday afternoon. Subscribing is the easiest way to follow, all in one go.
"It's a rather majestic building. Its architecture and design are truly amazing," he said.
The extended ceiling height of 6 meters offers great potential for mezzanine style living, with easy access to the building to facilitate construction.
Electricity and water are connected to the building, with sewers available along the boundary of Gundaroo Street and a small kitchenette with storage and sink.
This property is located on two separate lots. Lot 1 is where you will find the current structure and Lot 2 is vacant land. This means you have the option to apply for permission to redevelop, potentially creating two lots of 1000m².
Ian said interest in the property was extraordinary, with serious questions from out of state.
"I had a builder from Victoria call me and say he wanted to build houses on the land. I had a little old lady from Queensland who called me and let me know that she liked the old building on the property and wanted to convert it into a home. I even heard people talking about turning it into a church," he said.
Located within walking distance of Gunning town centre, you have the best of both worlds: the peace and quiet of country living and the convenience of being close to town.
The town center has a lot to offer with lovely cafes, community services and the local school. There is easy access to the Hume Highway and a quick drive to Yass, Goulburn and Canberra for further work and shopping opportunities.
If you are interested in this property call Ian on 0411 665 503 and be sure to check out all the hottest listings on Zango.
Original article published by Aiden Rothnie on Riotact.