Idaho County District Court | New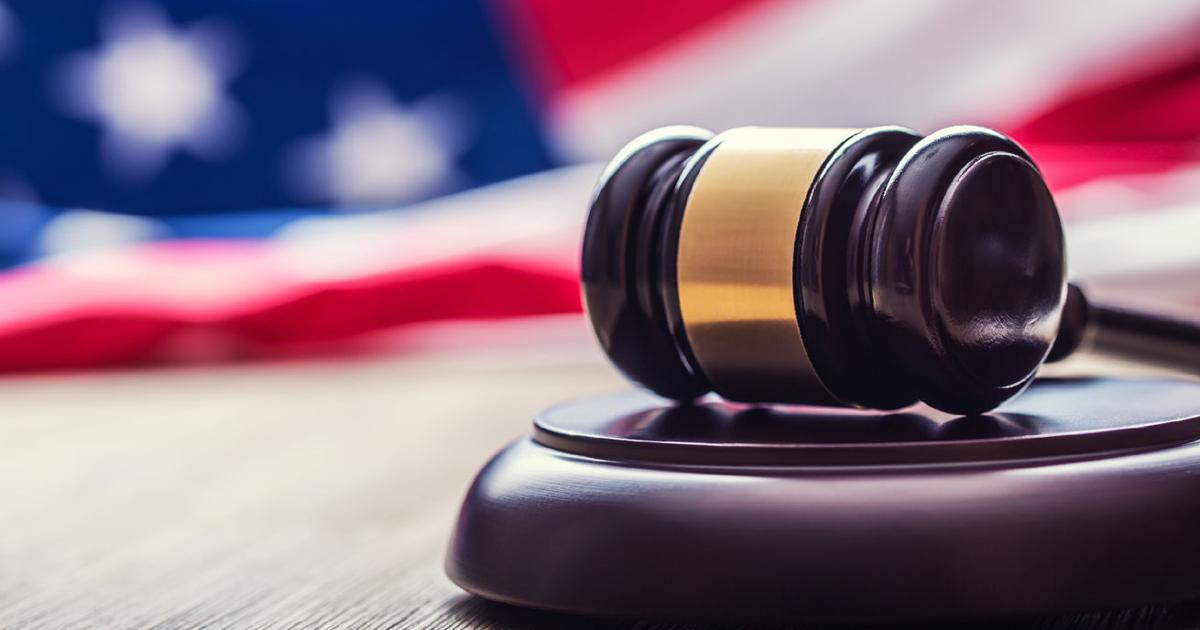 Paul Glen Ailport, 63, fails to provide proof of auto insurance, $131.50;
Trapper Dean Allen, 38, reckless or reckless driving, 20-day jail sentence (suspended), 12-month supervised probation, $315;
Sabrina Kay Bishop, 28, use of drug paraphernalia or possession with intent to use, 30 day jail sentence (27 day suspended, 3 day credited time) 364 day supervised probation , $303;
Ryan Jacob Eckert, 43, illegal fishing, $250;
Rachele M. Edwards, 35, drives a vehicle without a current or valid Class D/operator license, $307.50;
Mohamed A. El Messoumy, 39, drives a vehicle without a current or valid Class D/operating license, $307.50;
Chance Parker Ervin, 44, dogs, cats, free-range animals, $72;
Lawrence Vega Garcia, 40, failed to use vehicle safety restraint, failed to provide proof of vehicle insurance, $141.50;
Ramiro Gonzalez Martinez, 42, did not provide proof of auto insurance, $131.50;
Sam Guzman, 30, destruction, tampering or concealment of evidence, $300;
Sam Guzman, 30, use of drug paraphernalia or possession with intent to use, $200;
Robert B. Hickman, 41, alcoholic beverage – consumption or possession of open container by passenger, failure to use vehicle safety restraint, $115;
Christopher Joel Johnson, 38, driving under the influence, 120 days in jail (suspended), driver's license suspended 90 days, supervised probation 24 months, $965;
Kyle Reece Jones, 25, fails to provide proof of auto insurance, $263;
Trenton N. Kasper, 23, driving with expired driver's license, fails to provide proof of auto insurance, $232.50;
Mary Ann Keith, 74, traffic control devices – non-compliance, $90;
Leonard Kelso, 46, fails to provide proof of auto insurance, fails to register vehicle annually, $198.50;
Becky Jo Kennedy, 46, doesn't register her vehicle every year, $67;
Tyler Kenneth Leaton, 19, drives a motor vehicle while using a mobile device, $134.50;
Brandt Riedy McDonough, 33, use of drug paraphernalia or possession with intent to use, $403;
Wayne R. Shears, 46, illegal fishing, $250;
Scott Anthony Shepherd, 44, traffic control devices – non-compliance, $90;
Delana M. Walton, 38, disturbing the peace, $300.
Joshua Lance Chastain, 43, $188.50;
Lane Dewey Dahl, 27, $191.50;
Nicholas Andrade Downey, 21, $155;
Kimberly Ann Ferguson, 50, $155;
Zebulon Boyd Foster, 25, $90;
David E. Friesen, 59, $93;
Ramiro Gonzalez Martinez, 42, $155;
Luis Fernando Jimenez Cortes, 19, $158;
Emory Ronald Jones, 32, $155;
Kyle Reece Jones, 25, $90;
Peter Simon Jung, 50, $90;
Harrison Joseph Kauth, 28, $155;
Becky Jo Kennedy, 46, $155;
Ronnie Joe Nafziger, 74, $155;
Thomas Eugene Nelson, 54, $155;
David James Pilcher, 57, $90;
Charles Kile Vandam, 65, $90;
Connor Bryce Voorhees, 19, $90.
Brit D. Groom (Plaintiff), Robin M. Groom (Defendant), Idaho Trust Bank (Plaintiff), Yvonne K. Peterson (Defendant), Robin M. Groom, Successor Trustee – Land Trust II (Defendant), default judgment in favor of Brit D. Groom and Idaho Trust Bank on July 1, 2022.
Cynthia Dee Rhodes (defendant) v. Patrick T. Windsor (plaintiff), final judgment in favor of Patrick T. Windsor on July 1, 2022.
All Unknown Owners, Heirs, Trustees, Successor Trustees, Legatees and Persons (Defendant), Elk City Area Alliance, Inc. (Plaintiff), WJ Noon (Defendant), Default Judgment in favor of Elk City Area Alliance, Inc. July 1, 2022.
Amy Missman v. Vincent G. Missman, motion granted June 29, 2022.
Janet Hays v. Michael Hays, motion granted June 29, 2022.
Cassandra Williams vs. Matthew Williams, motion granted June 29, 2022.
Nichole Jean McKawn of Troy, Idaho and Raymond Kyle Craig of Grangeville, Idaho.
Sheri Lee Wise and Randall Sherman Reynolds, both of Kooskia, Idaho.
Amanda Leanne Kuhnhenn and Graham Brendan Hanlin, both of Clarkston, Idaho.
Jade Erlene O'Brien and Joshua Lawrence Hagen, both of Cottonwood, Idaho.
Dana Marie Hadley and Jim Robert Martin, both of Riggins, Idaho.
Andrea Michelle Milhous and Cory Dean Ford, both of Emmett, Idaho.
Leslie Jane Decker of Grangeville, Idaho and Adolfo Zacharias Martens of Cuauhtémoc, Chihuahua, Mexico.