Illinois 37th District High School Students Learn Civil Service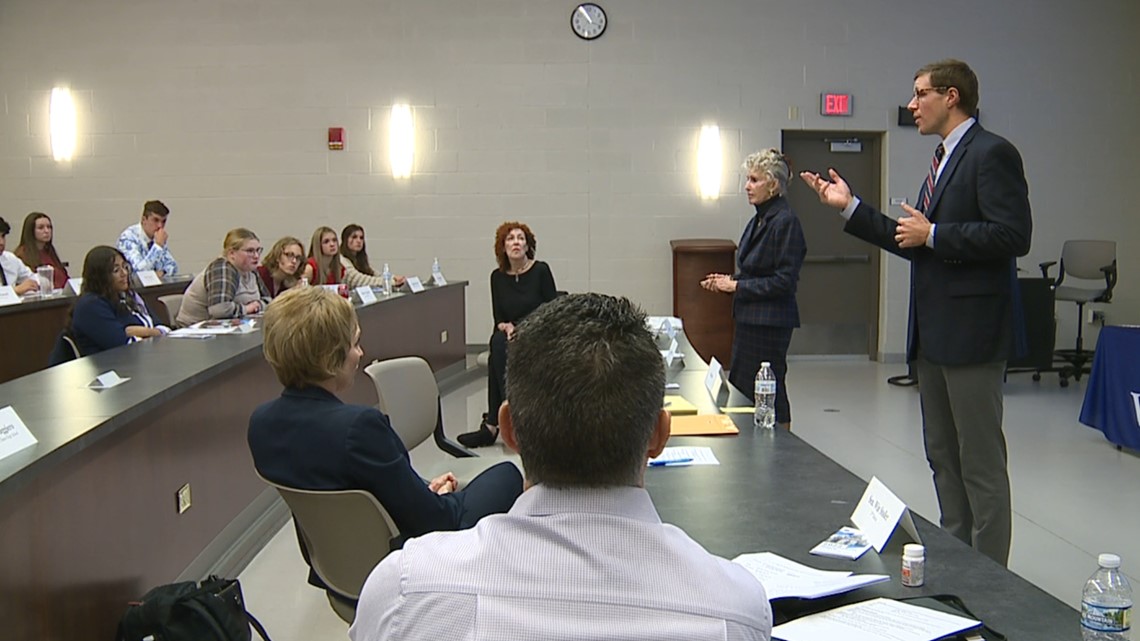 Illinois State Senator Win Stoller invited several high school students from the 37th District to learn about public policy and the legislative process.
GALVA, Ill. – Several high school students learned the ropes about public policy and the legislative process from local leaders in a special class on Tuesday, November 1.
Illinois 37th District Senator Earn Stoller invited high school students from across the district to Black Hawk College East Campus in Galva, Illinois to learn more about public policy and the legislative process.
The event, hosted by the Stoller Youth Advisory Council, allowed students to learn first-hand from area leaders, such as Illinois' 93rd District State Representative nominee Travis Weaver, who said he liked talking to them.
"There are a lot of options… what worked for your parents or your siblings doesn't necessarily work for you, so it's very important to be introspective and think about 'what do I want to do ?'" Weaver said.
Annawan Secondary School Senior Aiden Earley said he liked the way they were taught in a bipartisan way.
"I really love learning about all these different perspectives and learning new things," he said.
Students learned about public service through interactive activities, such as a coin toss that taught them how an opportunity could arise at any time, and a mock committee hearing that decides the fate of potential legislation.
More News 8
"It's important to vote because it's our right" | Early voting for midterms opens in Scott County
Rock Island County reduces number of districts to 19 as voting season nears
Here's what you need to know ahead of the 2022 midterm elections
Watch more news, weather and sports on the News 8 YouTube channel