In Biggest Recovery Move, Canacona Registers 13 Community Farms in Just One Year | Goa News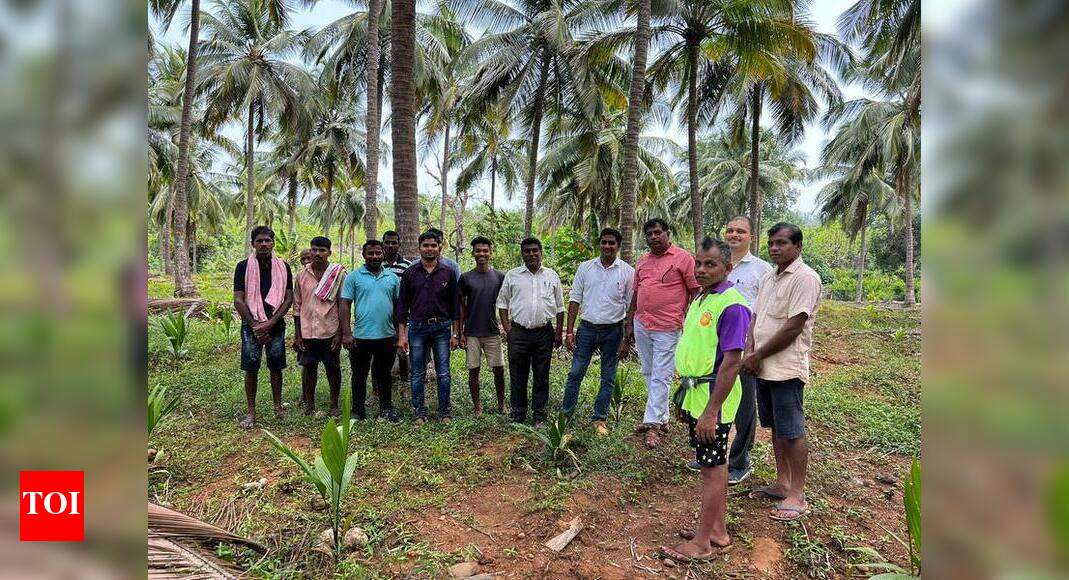 Panaji: Atul Raikar, based in Canacona, has taken the initiative to revive 50,000 m² of farmland belonging to his family, which had been fallow for more than two decades. He now grows paddy.
Raikar, however, is not alone in this adventure.
In what could be considered one of Goa's greatest agricultural marvels agriculture sector, dozens of farm owners in Canacona joined hands to launch community agriculture projects in the taluka.
"Paddy is just the start. I want to start growing spices and establish a mango plantation as well," Raikar said. While reviving farmland that had been fallow for decades to start a community farm is nothing new for the state, what stands out in this case is that Canacona has seen a total of 13 community farms s register within a year, making it the highest number. new groups of farmers registering for such a project in a single taluka.
This contrasts with an average of four to five community groups formed per year across Goa.
"On the fragmented land, the agricultural area is less, which makes cultivation economically unviable," said the director of agriculture said Nevil Alphonso.
"Under the community agriculture scheme, farmers can get a 90% subsidy for fencing, machinery and other irrigation facilities. This greatly reduces farm expenses and marketing the product is easier as a common unit. »
For Amar Khalwadem, it was the constant animal attacks that prompted him to join the project.
"There are gaurs and wild boars that were destroying the crops every time we grew something because of which we had left the land uncultivated for almost three years. Having joined the community agriculture project, we were able to afford fences for the fields. We will now grow paddy and continue to grow chili during the rabi season," he told TOI.
Pratap Pednekar, another farmer in the community, said the enthusiasm shown by taluka agricultural officers has been instrumental in motivating farmers to adopt the project on such a large scale.
Canacona Zone Agricultural Officer Kirtiraj Gaonkar and his team have been credited for this massive feat of binding farmers and their fragmented lands together into a community. Each group has 10 to 20 registered farmers.
"All were established farmers, but they desperately needed a common ground where they could come together. Individual investments are difficult, but as a group of farmers it is easier," he said.
Currently, four community groups are single-handedly growing Khola pepper while the others are successfully growing paddy, cowpea, coconuts, pineapples and seasonally Kharif or Rabi vegetables.
"Most of the ancestral fields in the village were barren, so most of us decided that was the best way to bring the land back to life – by just coming together," said Anup Kudtarkar, a lawyer and community farmer.
FOLLOW US ON SOCIAL NETWORKS
FacebookTwitterinstagramKOO APPYOUTUBE