Inslee visits sustainability projects at Eastern Washington University, Spokane Falls Community College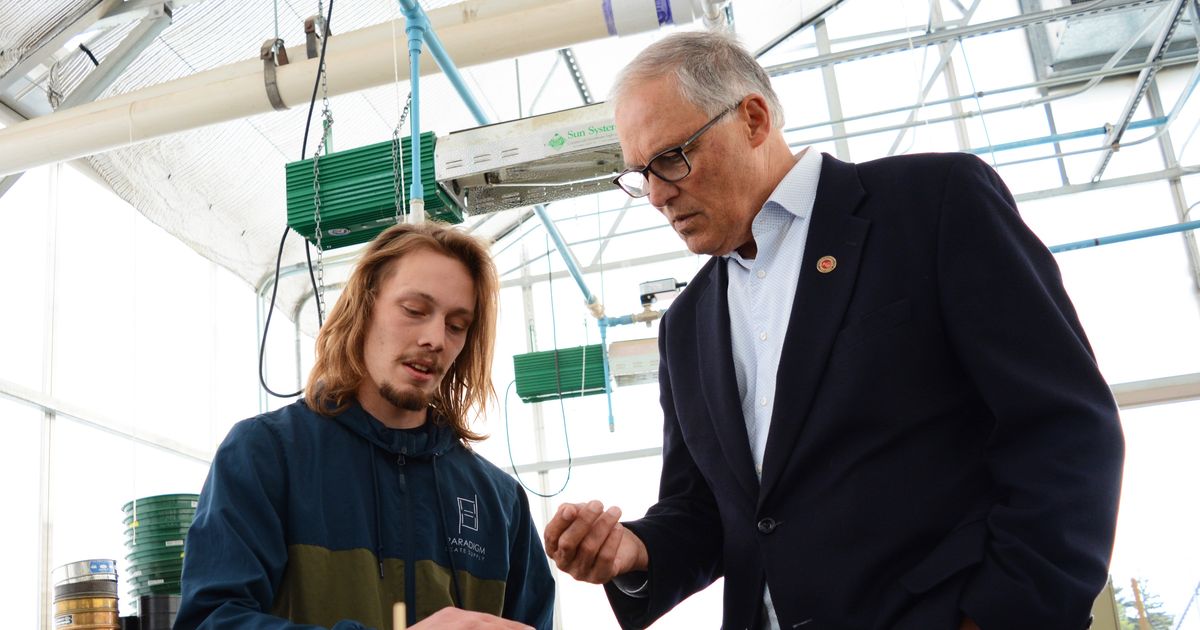 Governor Jay Inslee took a look at some environmental sustainability projects underway at Eastern Washington University and Spokane Falls Community College during a trip Thursday.
The EWU governor's visit on Thursday included an overview of the Palouse Prairie University's ongoing restoration project. Working on 120 acres of EWU-owned land, project leaders are working to replant native plants to restore the area's native ecosystem, as much of the Palouse prairie has been lost over the past 150 years of agricultural practices.
After his stop at Cheney, Inslee traveled to the SFCC to meet with students from the college's environmental club for a discussion of their work as well as a panel discussion on climate change issues.
"I saw a continuation of the narrative that Spokane County is a leading place to bring a clean energy future to Washington State," Inslee said of the programs he saw on the show. Thursday tour. "I believed in it for a long time."
One of the notable undertakings of SFCC's environmental club has been the restoration of the college's community garden along Elliott Drive. Students and staff grow produce from seeds donated to the club.
Inslee made a donation himself on Thursday to bring the trip full circle: a seed packet from the Palouse Prairie Restoration Project that he got earlier at EWU.
"He brought up an important point: his generation doesn't always understand our concerns," said Environmental Club member Devin Moreno. "When he comes and listens to us, it shows that he really cares about us and wants to hear from us. Few politicians do that, let alone governors.