LIPA tax settlement could be decided next week | Herald Community Newspapers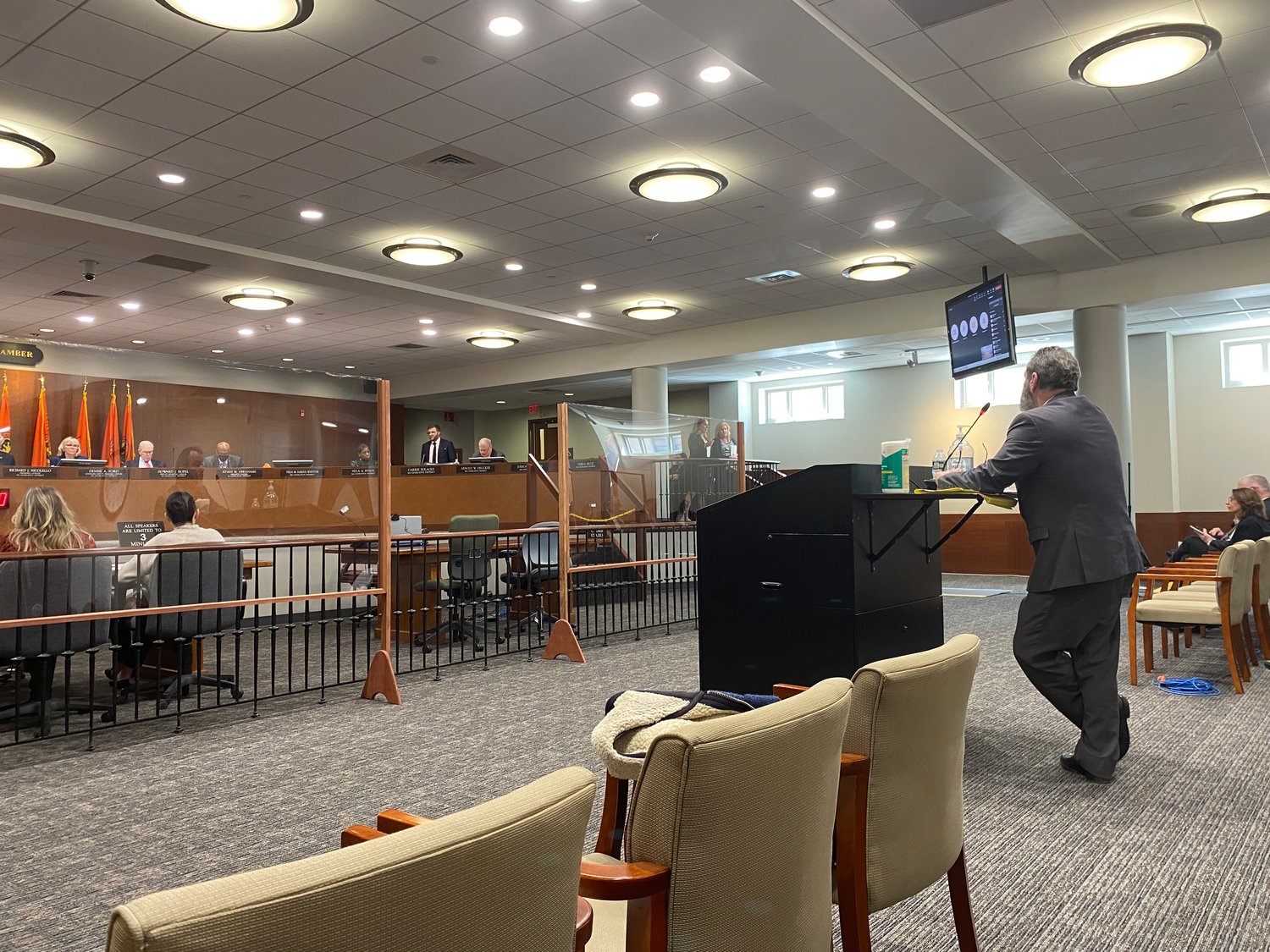 It all comes down to a vote.
On Monday, April 25, members of the Nassau County Legislative Assembly will meet just after lunch to give a yes or no to a dispute that, on the one hand, could cost taxpayers far more money, and on the other, land all parties before a state Supreme Court judge.
Lawmakers are expected to finally decide whether to approve a settlement with the Long Island Power Authority over how its EF Barrett power plant at Island Park is taxed. LIPA says he pays way too much. But Island Park officials worry that giving the utility a massive tax break will shift that burden onto landlords, schools and the library.
Dan Vincelette, who represents Nassau in the dispute, told the Legislative Rules and Finance Committees last week that a settlement reached with County Executive Bruce Blakeman would minimize Nassau's liability which may already be a problem if the two parties were judged as scheduled on May 31.
The bottom line, Vincelette said, is that LIPA and National Grid — which owns the facility — are challenging the estimated value of its properties, which ranged from $70 million below LIPA's own assessment of $299 million. dollars, and was gradually decreasing to $93.5 million in 2019.
Instead, Blakeman's proposed settlement would rely on a direct tax assessment, which would result in a specific — and consistent — charge each year. This would ultimately reduce what is currently an annual tax levy of $59 million to just $32 million in five years.
Legislator Delia DeRiggi-Whitton, whose district includes Glenwood, fears the people of Island Park will face a bigger tax burden than Glenwood's $200-a-month increase, since $2,400 each year is a most of the houses in Island Park, which generally value less than those in Glenwood. Glenwood.
Under the proposed settlement, LIPA would forfeit hundreds of millions of past refunds for tax years dating back to 2010, when the case began. If taken to court, the county could not only have to bill LIPA much less, but could also be required to pay back all those other millions.
Legislator Denise Ford, however, stood with DeRiggi-Whitton, calling on the Legislative Assembly to table the settlement discussion.
"Island Park should go up, I would say, at least $400 to $450 a month in their tax increases once that's said and done," she said. "The intention is not to sacrifice the school district and the neighborhood in the hope of trying to fend off a county guarantee."
Vincent Randazzo, superintendent of Island Park Schools, told lawmakers his district had been in an uncomfortable position about the power plant since the 1990s — so much so that the Island Park District website dedicated a section entirely to the dispute. The school district would take a significant tax hit if the settlement were passed, he said, easily chipping away at a proposed $34 million school budget for the coming fiscal year.
"I'll be the one getting the phone calls from concerned residents, retirees on fixed incomes asking me to explain to them what this means on their tax bills," Randazzo said. "I'm going to have to give them the answer that I just can't answer the question.
"It should not be the school district's responsibility to explain this to residents of the community. It should be the county and the administration that enters into this agreement.
Anthony D'Esposito recalled the devastation he saw during Hurricane Sandy when he was chief of the Island Park Fire Department.
"I stood in front of the fire station and watched the people of our community walk down Long Beach Road towards the fire station with everything they had left in a basket over their heads," the councilman said. of the town of Hempstead. "This is the devastation that Island Park has seen, and that devastation will continue."
The affected areas of Island Park since the settlement serve the largest number of families who live at or below the poverty line, D'Esposito added, qualifying for free school meals.
Richard Nicolello, chairman of the legislature's rules committee, however, believes that LIPA did not act like a public entity, but rather like a private company.
"I think we all join with you (D'Esposito) and urge LIPA to do the right thing," the county lawmaker said. "Island Park School District – due to its unique background and socio-economic status, this will be devastating. So LIPA needs to step in and do the right thing with this community.
Ultimately, however, motions to table the settlement in both committees failed, and Blakeman's truce with LIPA faces a final vote next week. If the legislature says no, then the county has a date set with Nassau County Supreme Court Justice Vito DeStefano on May 31.