Loyola Law School alum hopes to be District 11's next representative on Los Angeles City Council | News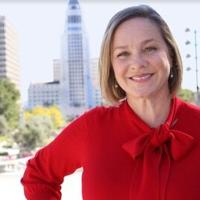 Given the recent announcement by District 11 Councilman Mike Bonin that he will not be running again, attention has now turned to the group of candidates vying to replace him. One of the main contenders, Traci Park, provided Loyolan with a glimpse of how she would govern if elected to the seat.
Park, who is currently partner at Burke, Williams & Sorensen Limited Liability Company (LLP), graduated in 2001 from Loyola Law School. She grew up in Southern California and has lived in Venice for 2015.
While Park says there are a plethora of issues to be addressed in the 11th Ward, she finds there is none "more pressing than homelessness and public safety."
Highlighting what she believes to be flawed in the city's response to the crisis, Park criticized the implementation of HHH proposal— a $1.2 billion bond to build housing for homeless Angelenos — saying his "projects are all over budget and on schedule, [with] construction costs are well over $500,000 per unit. »
"Only a fraction of the promised units have been built, and when the money is spent, we will only have about half of the original number we were promised," Park said. She also highlighted the problems with the 11th arrondissement A bridge house project, saying that "this patchwork system housed far too few people and had very limited success, particularly in Venice, where very few people from this establishment actually moved into permanent accommodation".
Speaking more broadly on the housing issue in Los Angeles, Park said the city "should be a city where young people and working-class families can afford to live and buy a home."
She noted that is not the case because "bureaucracy and extreme costs and delays for permitting and financing deter many local builders and good ideas from the Los Angeles market." Park mentioned that the majority of housing developed over the past 30 years "has been commercialized." and luxury housing, which continues to push hard-working Angelenos out of the market.
Hoping to ameliorate this issue, Park noted that she would "work with the city to reform our systems to facilitate the development of new affordable housing" and "fight to protect the affordable housing we already have."
According to Park, "while the homelessness crisis [continues] get worse, so [does] crime", saying "parts of [Council District] 11 have suffered terribly. She criticized the city for voting to cut funding for police departments in $150 million last year, and noted that homeless people "living in encampments are 30 times more likely to be victims of crime than those without".
In order to address these issues, Park said she would push for "real-time, needs-based data collection" to better understand the "needs of the homeless population." She added that she would 'require a city-wide plan, budget and timeline to deal with the crisis' and ensure 'accountability and performance measures' are in place for providers. Services.
If elected, she plans to divert funds from the HHH proposal to "safe sleeping sites, shelters, transitional housing, shared housing, and adaptive reuse of existing infrastructure."
Addressing the topic of crime, Park said she would "restore funding and resources to our public safety partners" and "protect sensitive areas."
When asked how she would handle the issues facing LMU, Park said she was "strongly committed to being a good partner for [her] alma mater, and [she] will always be available to consult, advise and assist on any University matters that may require a partner at City Hall. »
Park added that she will "make sure the Loyola community has a place at the table in conversations that affect the region."
When asked how she would deal with issues around student housing and land use, Park said that "student housing costs make college and graduate school costs prohibitive," noting that " there is a lack of adequate on-campus accommodation to [LMU]."
Park said that "as [LMU] expands, there needs to be collaboration between the University and local residents" to address these concerns.
Responding to noise complaints raised by residents who live near the University, Park stressed that "it is important that everyone recognizes that all local residents should live in a respectful environment," adding that while she were elected, she would be "available to consult and intervene as necessary on the concerns of the community.