Martinez Named Planning Commissioner for Santa Barbara County's 5th District | Government and politics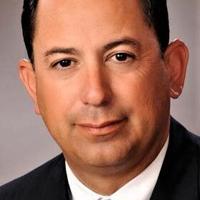 A Santa Maria attorney was appointed to the Santa Barbara County Planning Commission to represent the 5th Supervisory District with a unanimous vote from the Supervisory Board on February 15.
The board approved the nomination of Vincent T. Martinez by 5th District Supervisor Steve Lavagnino to replace longtime commissioner Dan Blough, whose residence was left outside the district during the redistricting process.
However, Blough died in hospital on Saturday from kidney failure.
Lavagnino said on Tuesday that he was "really looking forward to [Martinez's] time at the planning commission.
An attorney and managing partner of Twitchell and Rice LLP, Martinez "has a lot of expertise in land use," Lavagnino said.
"I've been involved in this community for the past 25 years," Martinez said when applying for the commission seat. "As a lawyer, I am involved in land and development issues. My legal background, coupled with community involvement, gives me the ability to be aware of developments and the impacts of developments in Santa Barbara County, especially North County.
Martinez said he is a professional mineral manager certified by the National Association of Royalty Owners and manages approximately 1,500 acres of farmland.
"In my law practice, I have dealt with water rights, agricultural and environmental issues, and planning development appeals," he said in his application.
Martinez received a degree in business administration from Loyola Marymount University in 1991 and a law degree from Loyola Law School in 1994 and that year began his career as a lawyer in Santa Maria.
He then joined Twitchell and Rice as a partner and became a firm partner in 2000 and was named managing partner the same year.
In that role, he encouraged all members of the firm to engage in public service as part of their commitment to practice law, according to the firm's website.
Martinez's practice areas include petroleum, agricultural, public, commercial and corporate law, civil litigation and wills, probate and trust administration.
He is a member of the California State Bar, Northern Santa Barbara County Bar Association, Marian Regional Medical Center Community Board, and CommUnify, formerly the Community Action Commission.
Martinez previously served on the Children & Families First Commission, as chairman of Northern Santa Barbara County United Way and as a trustee of the Marian Foundation, the company's website says.
He has also served as Chairman of the Board of the Santa Maria Youth and Family Center, Trustee of the Nipomo Chamber of Commerce, and President of the Hispanic Medical/Legal Association.