Sheep, Planting and Filming Highlight Historic April Events | Blogs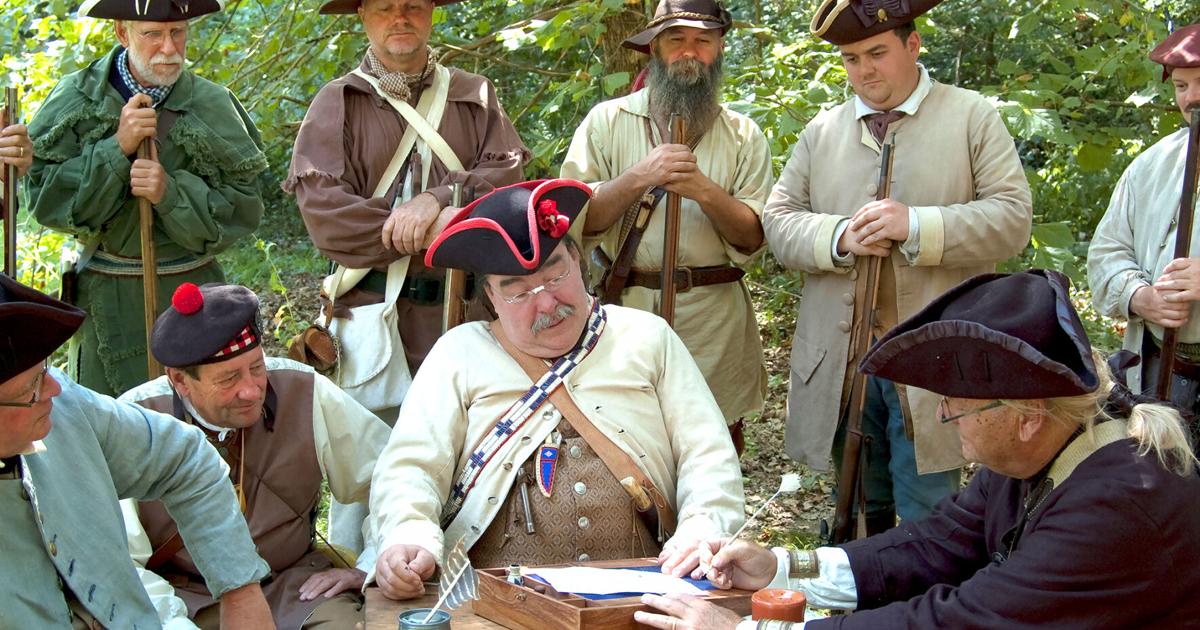 Spring is here. This means it's time for historic places in our region to come out of the winter doldrums and come back to life.
rocky mountain
The Rocky Mount State Historic Site in Piney Flats will host its Woolly Days & Garden Arts Festival from 10 a.m. to 5 p.m. April 9 and 11 a.m. to 5 p.m. April 10.
Have you ever wondered how much a sheep's wool coat weighs? Or where do you get wool fabric? And where do your woolen socks or gloves come from? You'll find the answers to these questions and more during the festivities. Woolly Days showcases the hand shearing of Rocky Mount's flock of Cotswold sheep, 18th century wool processing techniques and other spring activities on a border farm. The Garden Arts Festival will be a celebration of all things gardening – from plants to handmade items for the home, garden and gardener.
Woolly Days is an opportunity for visitors to experience the springtime activities of Tennessee's early settlers. Children of all ages can observe the sheep up close, pet them, touch their wool and learn how to make clothes out of them.
Tickets will be available at the door or online at www.rockymountmuseum.com.
On April 23, Rocky Mount will host a Gardening Beginners Workshop from 9:30 a.m. to 3:30 p.m.
Whether you've just moved to our area or have finally found the time to get yourself a hoe, this "how to" workshop is designed to help you successfully grow and maintain the plants, shrubs and trees of your garden.
Participants will learn how to test and work the soil; select native plants suitable for the garden; and using successful gardening practices for sowing seeds, transplanting seedlings, preparing cuttings and pruning.
The cost of the workshop is $40 per person, including lunch. Due to limited seating, the workshop is limited to 20 people and reservations must be made by visiting www.rockymountmusem.com.
Sycamore Shoals State Historic Park
On Saturday, April 9, Sycamore Shoals will host a Watauga Association 250th Anniversary Celebration from 10 a.m. to 4 p.m.
In the spring of 1772, meeting under a tall sycamore near the River Doe in what is now Elizabethton, the colony's leaders drafted articles of governance for the Watauga Association. They negotiated a land lease, then a purchase, with the Cherokee, formed a tribunal and a militia, and organized the defense of the colony in 1776. The Watauga Association existed as a body of democratic self-government for five years before to be annexed. by North Carolina in 1777 as Washington County.
The commemoration will begin at 10 a.m. in the Fort Watauga Amphitheater with a special ceremony that will include a wreath laying, a proclamation by the Carter County Commission, and a stage presentation from the Watauga Association of Official Outdoor Drama. of Tennessee, "Liberty! The Saga of Sycamore Shoals.
Later, visitors will have the chance to walk through Fort Watauga and see examples of life in the 18th century, including period weapons, uniforms and clothing, soldiers' equipment, and writing at feather. There will also be colonial-era music, musket and flintlock demonstrations, and a militia drill.
Admission to the celebration is free.
place of exchange
Exchange Place Living History Farm will once again celebrate spring and planting season with its Spring Garden Fair. The oldest garden fair in our region will be back for its 36th season on Saturday, April 30, from 10 a.m. to 5 p.m., and Sunday, May 1, from noon to 5 p.m., at the 1850s farm, located at 4812 , Orebank Road in Kingsport.
The fair will showcase thousands of plants for sale, from old favorites to rare and hard-to-find varieties. Growers will offer perennials, annuals, trees and shrubs, with an emphasis on herbs, natives and heirloom plants. Gardening experts will be available throughout the weekend to share their knowledge on plant selection and care. In addition, there will be music, children's activities and the annual sheep shearing. Admission is $5 for ages 12 and up, free for those under 12.
Tipton Haynes
Springtime in Haynesville, a Civil War reenactment, will be held at the Tipton-Haynes State Historic Site in Johnson City on April 30 and May 1 from 9 a.m. to 4 p.m.
Many people in this area are unaware that Johnson City was once called Haynesville after Landon Carter Haynes, the Confederate Senator who lived in the historic house at the historic site. Haynes represented this area tenaciously during the war and even advocated for his homeland after the area fell to Union forces. Come see the re-enactors of the East Tennessee Department represent the tenacity shown by both sides during the war. Walk through the encampments of Confederate forces and Union forces as they prepare for battle on the grounds of the historic site. The encampment opens at 9 a.m. with a re-enactment of the battle at 2 p.m. Admission is $5 for adults and $2.50 for children 12 and under.