Vision 2022: Community First – Cochranton | News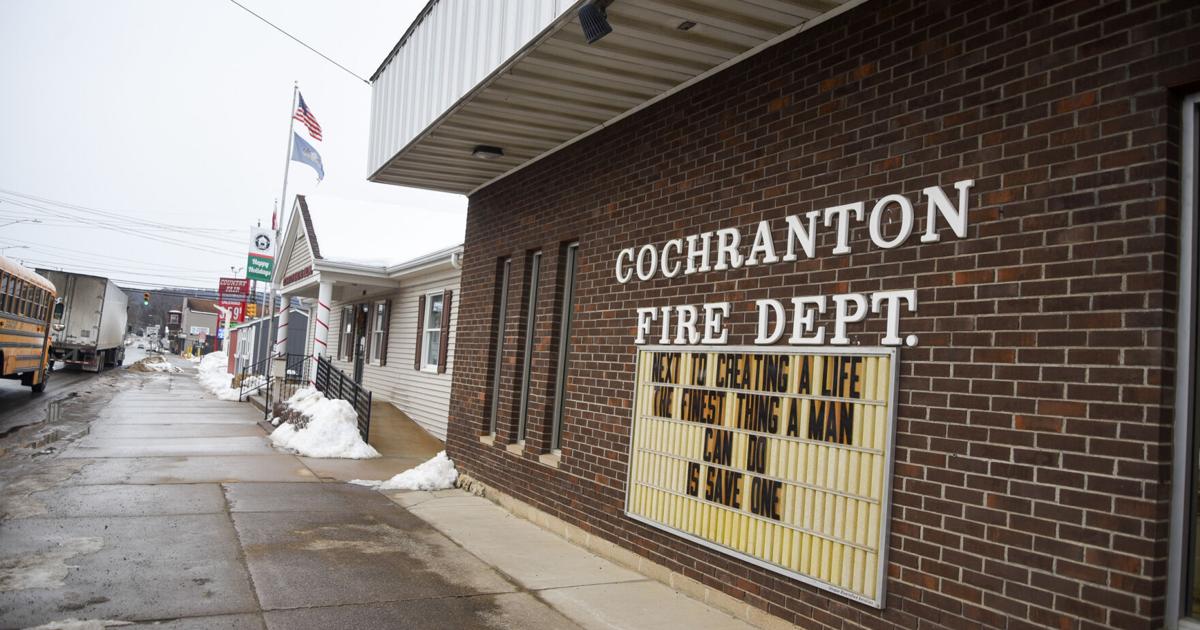 • Story: The area was first settled in the early 1800s. The borough consists of the original land grants of John Adams and Thomas Cochran, for whom the village was named. The original town land was surveyed by Cochran's son, Joseph, Cochranton's first teacher. The village was chartered on April 5, 1855.
However, the history of the Cochranton area is tied to French Creek and the creek's importance in the struggle between Britain and France for control of the North American continent.
A young George Washington gave French Creek its name in 1753 while on a mission for the Royal Colony of Virginia.
While what is now western Pennsylvania was claimed by the British and part of its colony of Virginia. However, France also claimed the area.
France was building forts at what is now Erie on Lake Erie; what are now Waterford and Franklin, both along French Creek; and in Pittsburgh where the Allegheny and Monongahela rivers form the Ohio River.
Washington, only 21 years old and a major in the Virginia Militia, was chosen by Robert Dinwiddie, the Lieutenant Governor of the Colony of Virginia, to visit the French forts and present Dinwiddie's message that the French must to leave. However, the message was politely dismissed.
The opening hostilities of what would become the French and Indian War began on the southwestern Pennsylvania frontier in the spring of 1754. The war lasted until 1763 and ended French claims to Ohio Territory.
American settlement of the French Creek watershed in 1784 after Native Americans ceded land in the Second Treaty of Fort Stanwix. The fertile soil of the French Creek Valley has made it one of the most prized farmlands in northwestern Pennsylvania.
The French Creek Heritage Event, organized by the Cochranton Area Redevelopment Effort, began in 2015.
Although not held in 2021 due to the pandemic, the event allows visitors to experience the lives of early settlers in the French Creek Valley around the 1760s. Past activities have included battle re-enactments, vintage vendors, art exhibits, games for children as well as educational programs and participant demonstrations.
• Notable people: Jay Tessmer, a graduate of Cochranton High School, was a relief pitcher with the New York Yankees. He launched in the majors from 1998 to 2002.
• Attractions: Cochranton Landing along French Creek provides access to and from the creek. The Motzing Center, 157 Adam St., is home to The Iris Theater, which shows movies in a family atmosphere, and Kovfino, a cafe and candy store.
• Geography: Cochranton is located along the banks of French Creek at the confluence with Little Sugar Creek. East Fairfield Township borders the borough to the west and north while Wayne Township borders it to the east
• Postal code: 16314
• People: 1,118 residents live in the Borough of Cochranton.
• Middle age: 41.0