Wildwood Welcomes Community to First Annual Pumpkin Patch | Local News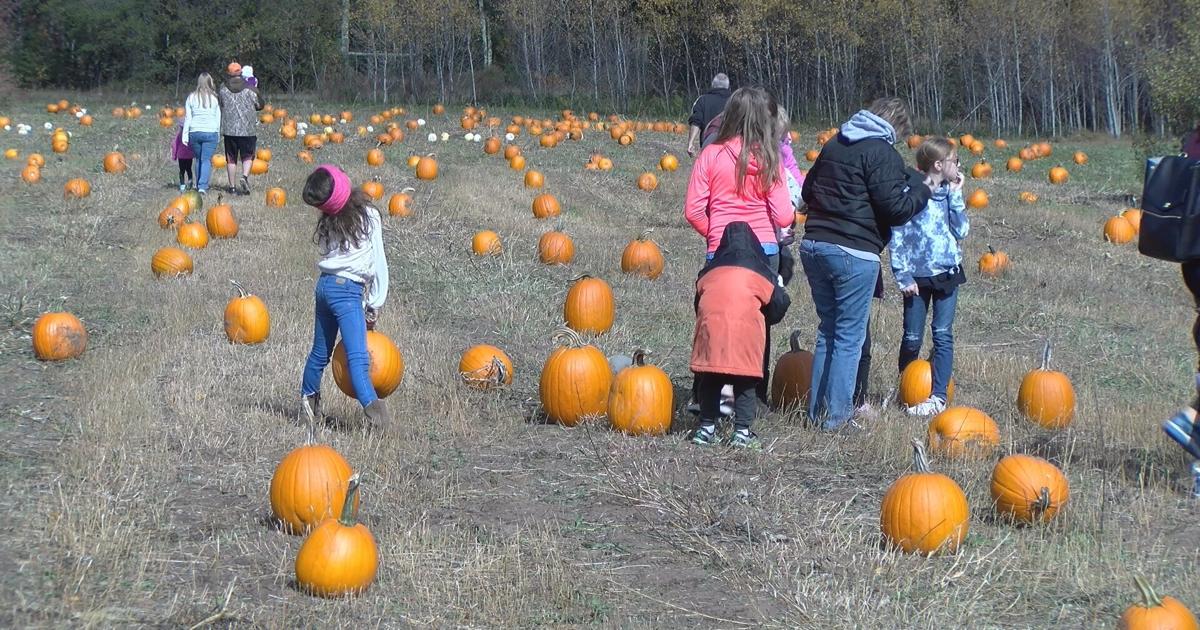 MINOCQUA, Wis. (WJFW) – wild forest The zoo and animal park safari welcomed the community to their first annual pumpkin patch this weekend, their final event of the season.
The pumpkins that the zoo has grown are planted by hand at the back of the property. The public is invited to pick up their fall decorations while enjoying the wildlife on site.
"It's just an exciting thing. They experience the animals up close and personal with them, can ride the tram, the pumpkins grown right here at the zoo," education coordinator Kimberlyn Domaszek said.
The field was filled with just over 500 pumpkins on about two acres of land, but they say those pumpkins won't last long.
"It's exciting to see the kids trying to pick the biggest. We've had a few kids who can't even wear them, but those are the ones they wanted to pick, so it's exciting to see the excitement on children's faces," Domaszek said.
The event features pumpkins for $5 apiece, a tour through the safari, and plenty of photo opportunities. The zoo has seen a few hundred people pass so far on Saturday, and will be open again on Sunday. Doors open at 10 a.m. and will be open until 4 p.m. or until the pumpkins are gone.